We're busting those myths about web design. Don't work in the web design industry? We get that coming from a different industry your perspective and understanding of web design probably doesn't go beyond the basics, that's why we're going to set these myths straight.
1. The look of your website is the most important

There's no doubt that the look and appearance of your website are important, but it's not the only aspect. Web design isn't only graphics, imagery and visuals, it also incorporates designing the functional elements and content of your website.
2. I just need a collection of nice photos for imagery

Just gathering a bunch of images you think look great for your website isn't the best strategy, a visual strategy will bring more benefits. Align it to your brand - if a picture speaks a thousand words then that's what the visuals on your website need to be doing about your business.
3. Social media buttons aren't necessary

Apart from the advantage of increasing followers on your social media channels, having the buttons on your website can improve your search engine rankings. Sharing content through your social buttons, like a blog, will give SEO a nudge in the right direction.
4. The copy on my website isn't that important

The copy on your website should portray your brand, having the right tone of voice and the right information. Don't forget the length of your copy is key too, this affects the design and the overall look of your website.
5. I don't need to update my website

You've invested and spent good money on your website, why would you need to update it? Trends change and are ever-evolving so if you want your website to remain current then updates will be needed every so often.
6. The more features I have on my website the better

Thinking about your customers and solving all their problems through your website? Unfortunately, having lots of features can make the website complex, it's best to map out the features you would like and be smart with them.
7. The homepage is the most important

This is a common one, but we're bursting that bubble because it's not always true. Many customers end up visiting your website by landing straight on your product or service page - it's what they're usually searching for.
8. It doesn't matter if my website isn't mobile-friendly

Thinking that most of the traffic coming to your website is through desktop is not only outdated but detrimental. The responsiveness of a website improves the user experience and actually counts towards Google indexing websites.
9. The more content I have on my website the better

Having lots of content can make your website hard to navigate. If you are struggling to keep the content succinct, a web designer will be able to provide a smart solution.
10. Once the website is live, I don't need to touch it

It's great when a website you've been waiting for is finished and finally goes live, however, it doesn't mean you don't have to touch it. Strengthen your website by conducting A/B tests, create landing pages, change your lead generating forms, keep your blog or news section up to date and don't forget to keep your content current. This includes team members changing, product prices, services offered and more.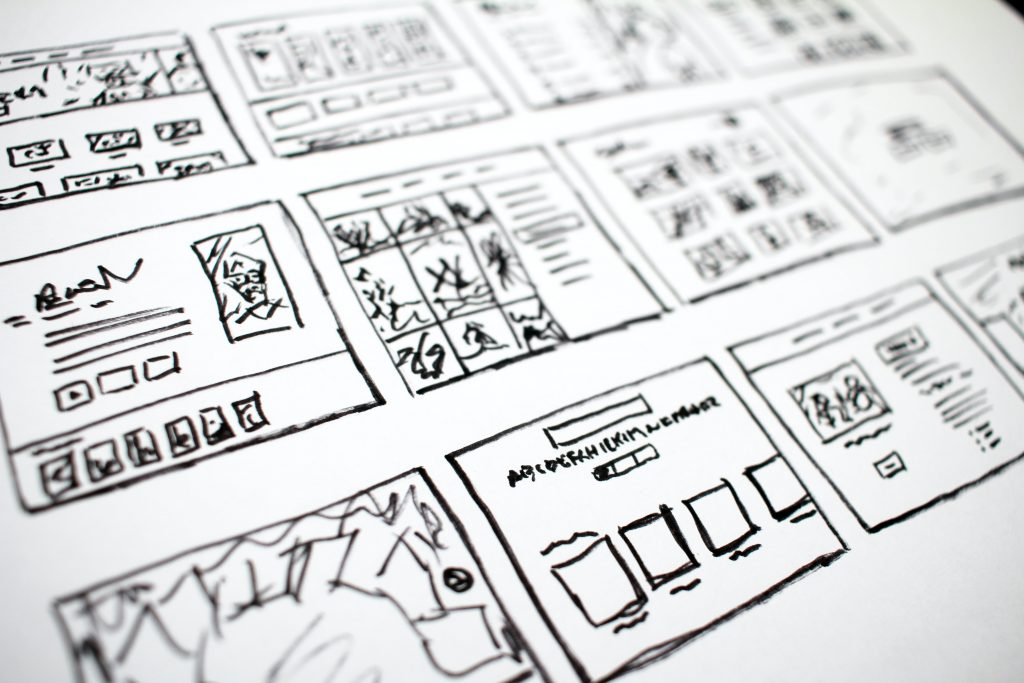 Did you think that any of these myths were true? Some may have been once upon a time but as time changes so do the web design ideas and best practices. Hopefully, we've cleared them up for you and even enlightened you too.
We're a Manchester based web design company that also offers branding and marketing all under one roof. If you're looking to update your website or have one designed, get in touch.